• I Don't Have a Dilemma with Going Against the Trend
• No Tengo Problema con ir en Contra de las Normas
( para Traducción al Español= Ver a Continuación )
A contribution by George Taricca to the 'Advanced Basketball Stats Debate'!
Basketball Advanced Statistics OR / AND / WITH
Basketball Conventional Statistics... THAT is the question !
I fall to the lot of the topics on this great basketball advanced stats debate to be captivating, but the approach most of the authors engage in their analysis appears very meaningless. Undersized posts is only one of many putdowns for part of the articles. I am fully agree with the new basketball advanced stats and I don't have a dilemma with going against the trend.





But, when you read here, based only on statistics, advanced or conventionals, that player X' is an elite offensive player or that player Y' is the best defensive player ever, unconcerned of what some of those statistics might say to adduce that, I think it is very unclear to post an article about some junk like that. Take care !
Visit:

eBA Portal

,

Forums

,

Blog

,

eBA Encyclopedia

,

Clinics

,


eBA System

,

Google +

,

Facebook

,

Twitter
Un aporte de George Taricca al 'Debate sobre las Estadísticas Avanzadas'!
Estadísticas de Avanzada del Baloncesto O / Y / CON
las Estadísticas Convencionales del Baloncesto ... ESA es la cuestión!
Yo encuentro muchos de los temas tratados en este gran debate sobre las estadísticas avanzadas del baloncesto muy interesantes, pero la forma en que muchos de los autores encaran su análisis me parece muy ilógico. Postas de muestras reducidas son sólo una de muchas críticas para algunos de los artículos. Estoy totalmente de acuerdo con las nuevas estadísticas avanzadas de baloncesto y no tengo ningún problema con ir en contra de las normas.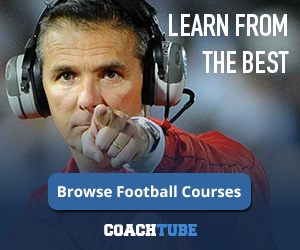 Pero, cuando Usted lee aquí, basándose únicamente en las estadísticas, avanzadas o convencionales, que el jugador X' es un jugador ofensivo de primer nivel o que Y' es el mejor jugador defensivo de todas las épocas, independientemente de que algunas de esas estadísticas podrían sugerirlo, yo creo que no tiene sentido escribir sobre algunas cosas por ese estilo. Téngase en cuenta !


Traducciףn & Enlaces: eBAstats - las estadםsticas del baloncesto
Visite:

Portal eBA

,

Foros

,

Blog

,

Enciclopedia eBA

,

Clםnicas

,


Sistema eBA

,

Google +

,

Facebook

,

Twitter