• Quién es el Entrenador que Puede Esperar 4.000 Pos ?
• Who is the Coach that Can Abide 4,000 Possessions ?
( for the English Translation= See Below )
Un aporte de René Gallardi al 'Debate sobre las Estadísticas Avanzadas'!
Estadísticas de Avanzada del Baloncesto O / Y / CON
las Estadísticas Convencionales del Baloncesto ... ESA es la cuestión!
En las estadísticas del baloncesto moderno nosotros necesitamos el tamaño de la muestra. Este exhaustivo debate sobre las "estadísticas avanzadas" en el baloncesto moderno y otros deportes parece no estar centrada en aquel tamaño de la muestra, sino en cuales estadísticas avanzadas cuantifican mejor el valor del jugador.

Pero en mi opinión, ello es más importante desde el punto de vista para la contratación del jugador que para la toma activa de decisiones de entrenamiento. La razón es que casi todas estas estadísticas avanzadas necesitan una muestra de gran tamaño para que funcione correctamente.

Por ejemplo, según el Sistema eBA de las Estadísticas del Baloncesto, para las alineaciones, las estadísticas avanzadas necesitan no menos de 4.000 posesiones, para hacer cualquier afirmación con basamento acerca de la eficiencia.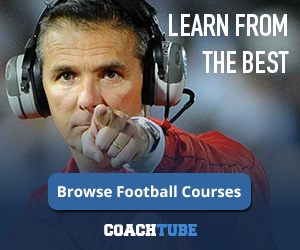 Ahora díganme quién es el entrenador que puede esperar 4.000 posesiones para llegar a un resultado, una decisión o solucionar a un problema de su equipo durante la temporada ...!


Visite:

Portal eBA

,

Foros

,

Blog

,

Enciclopedia eBA

,

Clínicas

,


Sistema eBA

,

Google +

,

Facebook

,

Twitter
A contribution by René Gallardi to the 'Advanced Basketball Stats Debate'!
Basketball Advanced Statistics OR / AND / WITH
Basketball Conventional Statistics... THAT is the question !
In modern basketball statistics we need the sample size. This exhaustive "advanced stats" debate in modern basketball and other sports appears focalized not on that sample size, but on which advanced statistics best measure players and teams worth.

But in my opinion, it's more substantial from an agreeing context than for promptly making coaching decisions. The argumentation is that almost all of those advanced stats need an ample sample size to perform accurately.

For example, according to the eBA Basketball Statistics System, for line-ups the advanced stats require no less than 4,000 possessions in a row, to build any powerful affirmations about efficiency.




Now tell me who is the coach that can abide 4,000 possessions to reach a result, decision, or solution to a problem of his team during the season ...!

Translation & Links: eBAstats - the basketball statistics
Visit:

eBA Portal

,

Forums

,

Blog

,

eBA Encyclopedia

,

Clinics

,


eBA System

,

Google +

,

Facebook

,

Twitter

,

YouTubeBA